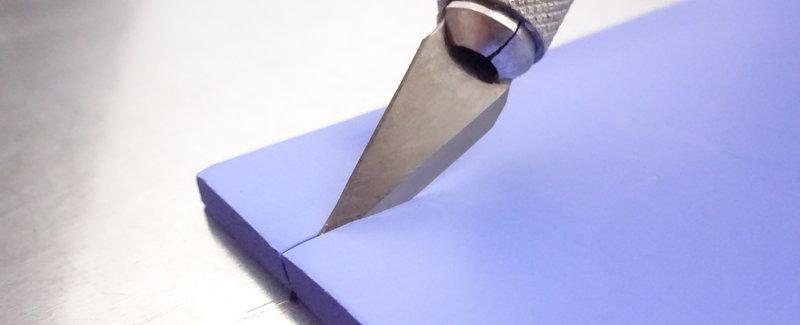 We offer a whole range of individualized services for our thermal materials.
Thermal Pad Cutting
Normally, thermal pads are square and have a specific size, which rarely fits the requirements. We offer to cut thermal pads into exactly the size needed for your particular application. Cuts are available in square and rectangular shapes from 10 x 10 mm to 320 x 320 mm. Additionally, it is also possible to do cuts at custom angles, giving more flexibility for complex designs.
Tiered Discounts and Bulk Sizing
Reduce your material costs by up to 60 %, we offer generous bulk discounts for our products. The more you buy, the greater the discount. These discounts also apply for the material used in cutting orders. So the more pads we cut for you, the lower the price is for each individual pad. Additionally, all our products come in bulk sizes for industrial use.