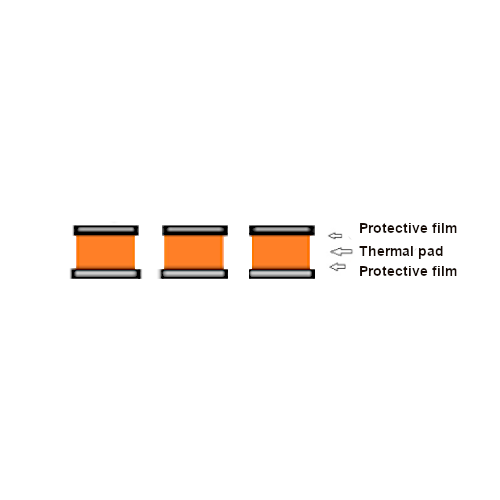 In cooling, the right choice of thermal pads is an important factor. Thermal pad die-cutting services offer the possibility of a tailor-made product. You can choose from two die-cutting methods, half cut or full cut. In this article, we will explain both methods and various other options in more detail.
Half Cut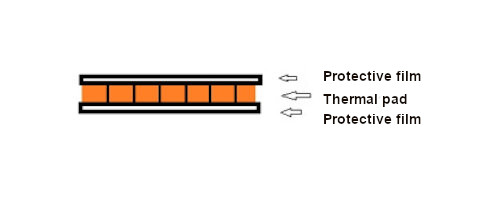 When choosing half-cut, the thermal pads are supplied as large sheets for direct assembly in the production line. Each sheet is a grid-array of multiple thermal pads. The thermal interface material is cut into the desired dimensions so that several die-cut thermal pads are arranged in a grid between two uncut protective plastic sheets on the top and bottom side. In this way, the top plastic sheet can be taken off, which exposes the rows of thermal pads, and then individual thermal pads can be peeled off and installed.
Full Cut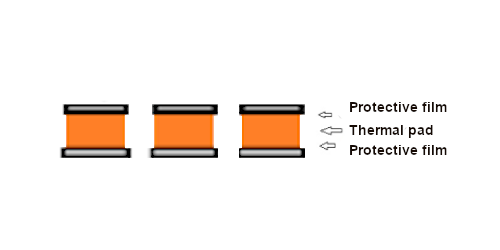 In the full cut process, the thermal pad material is cut to size including the protective plastic layer on the top and bottom of the thermal pads. The thermal pads are supplied as individual pieces in bags, each with a protective plastic layer on top and bottom. This makes it possible to deliver the thermal pads in the required number separately without any problems. This makes sense, for example, if the thermal pads are to be added to other products as individual parts and are to be used at a later point in time.
Cuts of Thermal Pads in Special Shapes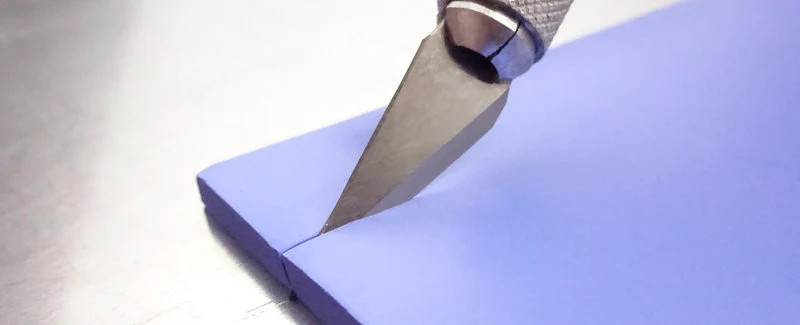 Ordinarily, thermal pads are supplied in a square shape, but sometimes this is not enough. We offer a die-cutting service to supply a more customized product. In addition to square or rectangular thermal pads in a wide range of sizes, we also manufacture special shapes. This includes shapes with special angles, circular circular shapes or also the punching of holes, for screws for example. Custom die-cutting of thermal pads is possible in sizes between 10 x 10 mm and 500 x 495 mm.
Production of Thermal Pads with Specific Properties
For some applications, thermal pads with certain properties are required that deviate from our standard range. In this case, we are happy to produce custom thermal pads that meet your exact requirements. Possibilities are thermal pads with special adhesive properties or special densities. The thermal pads can be produced with an adhesive layer on one side or on both sides, so that the thermal pads can be glued.
Our wide range of die-cutting services for thermal pads give you the opportunity to get exactly the product that meets your individual needs. Contact us for a free consultation and / or a quotation.